Save Your Cash!
Scott Machinery has worked with a number of lending institutions over the years and Intech Funding shines far above the crowd.
Intech Funding is an industry leader providing financing/leasing to companies nationwide.
Leasing is the largest single source for equipment financing. In fact, more than 80 percent of all Fortune 500 companies lease their machinery because they can free up working capital and lines of credit by keeping liabilities off their balance sheets. Leasing is a more effective means of controlling a large amount of equipment with a minimal cash outlay!

Low Rates!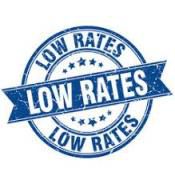 Intech offers some of the lowest rates in the industry. When you call us, you'll deal with a manufacturing specialist who understands equipment and manufacturing companies.
Super Fast Answers!
When you do business with Intech Funding, you'll work directly with decision makers who will give you quick answers. Personalized service when you need it! Their approval times for our customers are quick and we can trust they will provide excellent service and rates for our customers. Contact Intech Funding Today at Phone#1-800-553-9208

No Hassle - Simple Paperwork


Financing your equipment doesn't have to be time-consuming and complicated. Intech can approve up to $500k with an easy credit application and a contract that couldn't be simpler! Always check with your account to verity tax or accounting issues on any tax benefits.